Main content starts here, tab to start navigating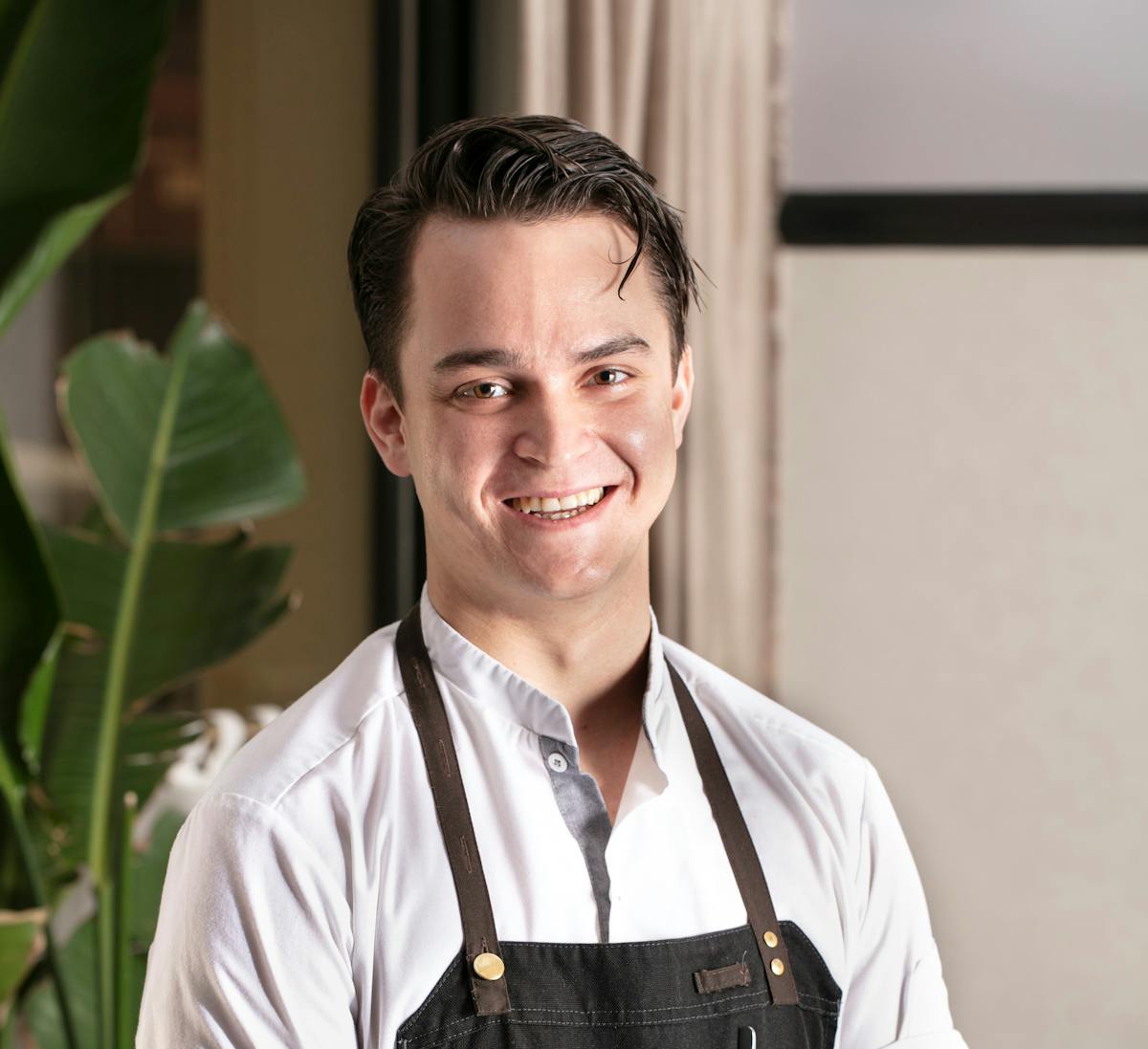 Lucas Harrell
You could say cooking was in the blood. Lucas credits his mother's Cuban cooking as the inspiration behind his wanting to become a chef. Those early experiences with his mother's cooking, and growing up with the bounty of great produce and great restaurants that populate San Francisco and the Bay Area, led Lucas to pursue a culinary career that stretches into its 10th year.
After a 3-years in Portland, Oregon, Lucas went back to San Francisco, where he worked for luminaries such as Daniel Patterson and Dominique Crenn. New York City – and Michelin starred Musket Room was next on Lucas's already impressive resume. His future was bright but the next step was still unknown, until fate played a hand and Lucas applied for a job opening for a new restaurant – Francie, Chef Cipollone's high concept NY Brasserie. Lucas joined Francie as the opening Sous Chef and has been instrumental in the early successes seen by Francie, including a Michelin Star, awarded after only 6 weeks open.
When he is not slicing the famous Francie duck, Lucas is out biking, ice road trucking, checking out new restaurants with his friends, or having his heart broken by Bay Area sports teams.
Photo credit: Melissa Hom